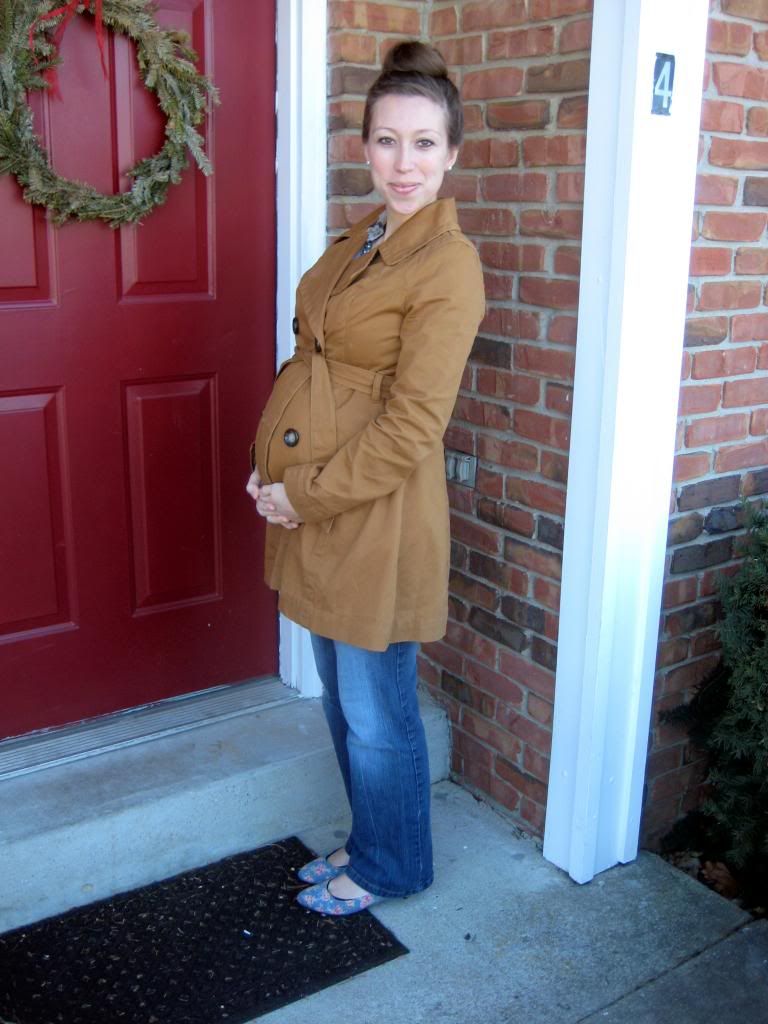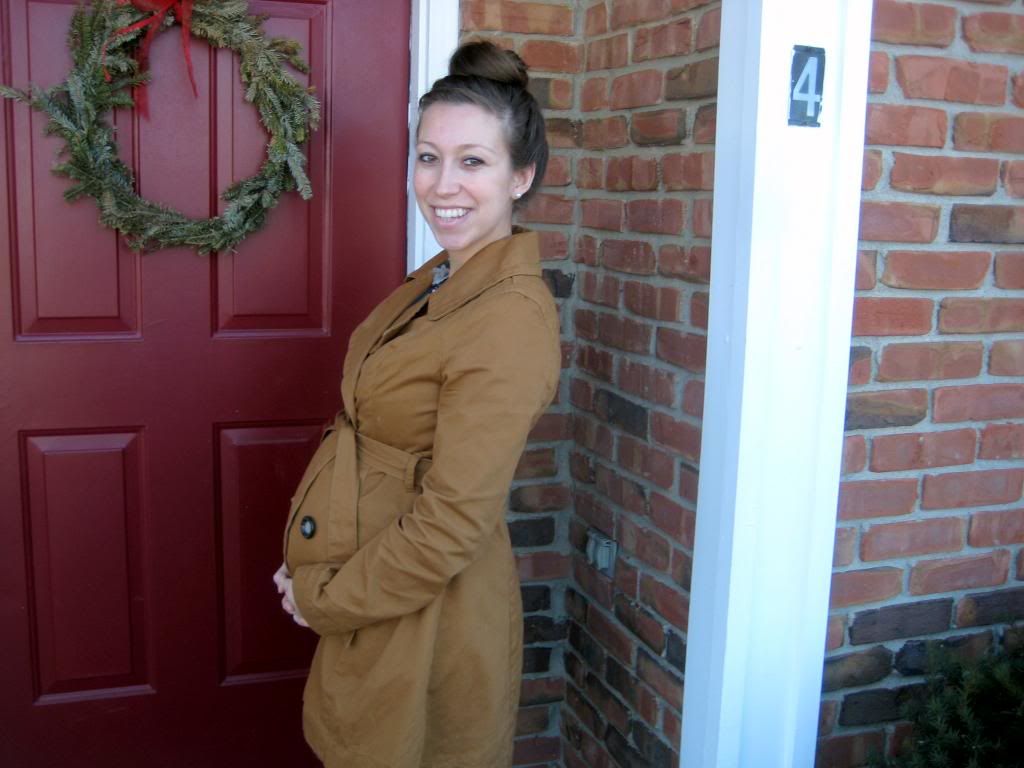 Shirt: Rue 21 [$3 clearance!], Necklace: Kohl's [gift],
Jeans: Motherhood via Clothes Mentor [$12?], Shoes: Kohl's [$4.99]
I realize I still have my Christmas wreath up...
[don't judge]
I can't believe there are only a possible 11 weeks left!
It is flying by.
Baby Judah will be here in no time at all!
This past week I have started gathering things for his little space.
It is getting me really excited to meet him.
If you watch Downton Abbey then you know Mary Crowley just had her baby and it was a BOY!
My heart was leaping inside of me at the sight of him.
It will be such a surreal moment when we get to lay eyes on our little Judah.
Currently he weighs about the same as a butternut squash! [2.5 lbs]
He is about 15 inches long!
He is growing lots of body fat so he will be toasty when he enters the world, hence why I am getting larger :].
I am feeling great besides my back and lower body hurting a bit.
Bathroom trips are down to about every 15 minutes.
NO. JOKE.
We are getting ready to make a trip to Texas for my brother-in-law's wedding.
I am seriously hoping I don't grow to much more by then because it would be wonderful to fit into my dress.
We shall see!
Here's to another week!!