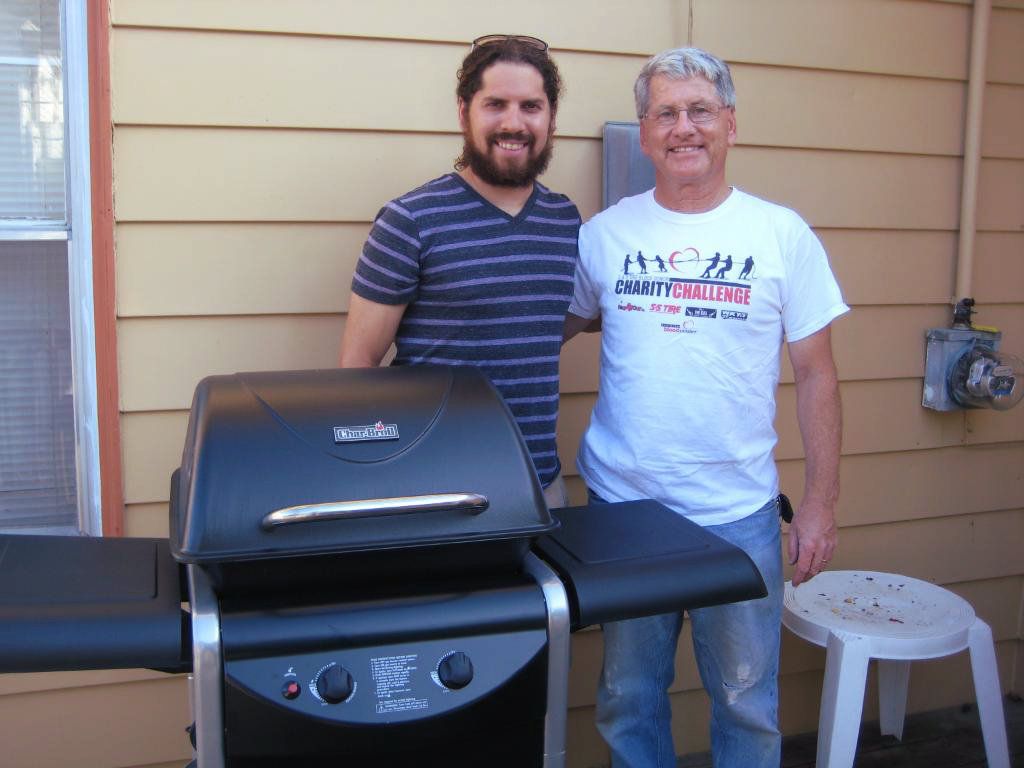 These two people are our friends, current landlords, and Frank is one of our elders at our church.
We have been so blessed to be able to live in the apartment above their garage. It has been such a wonderful home for us and we are sad to have to say goodbye.
When we were heading out the other night, Frank was working on this grill in the garage and Vivian called us over.
At first I was confused!
Then Vivian said, "this is for you!!"
Benji and I were in total shock.
This is their house warming gift to us for when we move.
Benji and I had just been talking about how we will be able to get a grill now because we will have room for one outside!
I am so thankful and like the title says, beyond blessed to have received this.
They have been like second parents to us, and it will be weird not to be able to see them every day.
Whoever moves in after us will be so happy and blessed to have them.
They have been wonderful.
Hands down the best landlords ever.
Thank you Frank and Vivian!!